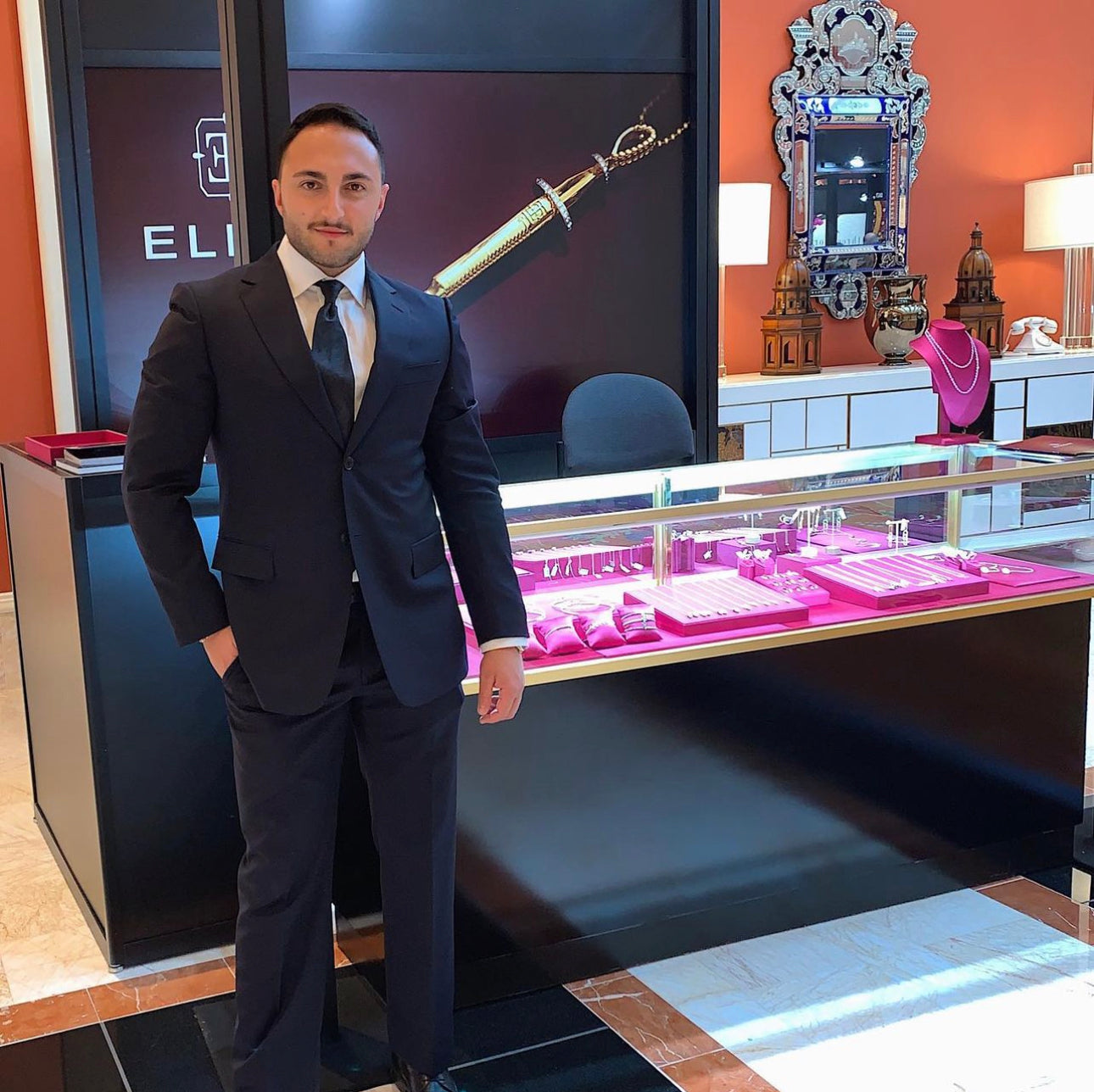 MEET ELIOR
Elior Mordechai began his career as early as 14 years old, when he spent his summers interning at his family's Wholesale Diamond Jewelry Company. There, his passion for rare gems was curated, as he learned to grade diamonds and develop them from rough stones to finished masterpieces.
He later attended the Fashion Institute of Technology, where he became skilled in metalsmithing and then the New York Jewelry Design Institute, focusing on the creative aspect of design through sketching and gouache painting.
A lifelong lover of all things fashion, he majored in fashion design, where he mastered the ability to tell a story through the development of product within a thematic collection. The grandson of a Middle eastern antique dealer, his Persian background strongly influenced his aesthetic, cultivating a deep affinity for patterns and color. His flamboyant personality along with his appreciation for the quality of old-world craftsmanship ultimately compelled him to create a unique couture collection that is modern, yet timeless, bold yet finely detailed.
To Elior, each piece represents an individual work of art, his baby as he refers, in which he puts entire self, no matter the monetary value and he cherishes them all with equal passion.